Current Status of North Carolina and Brunswick Plantation: We're Open For Business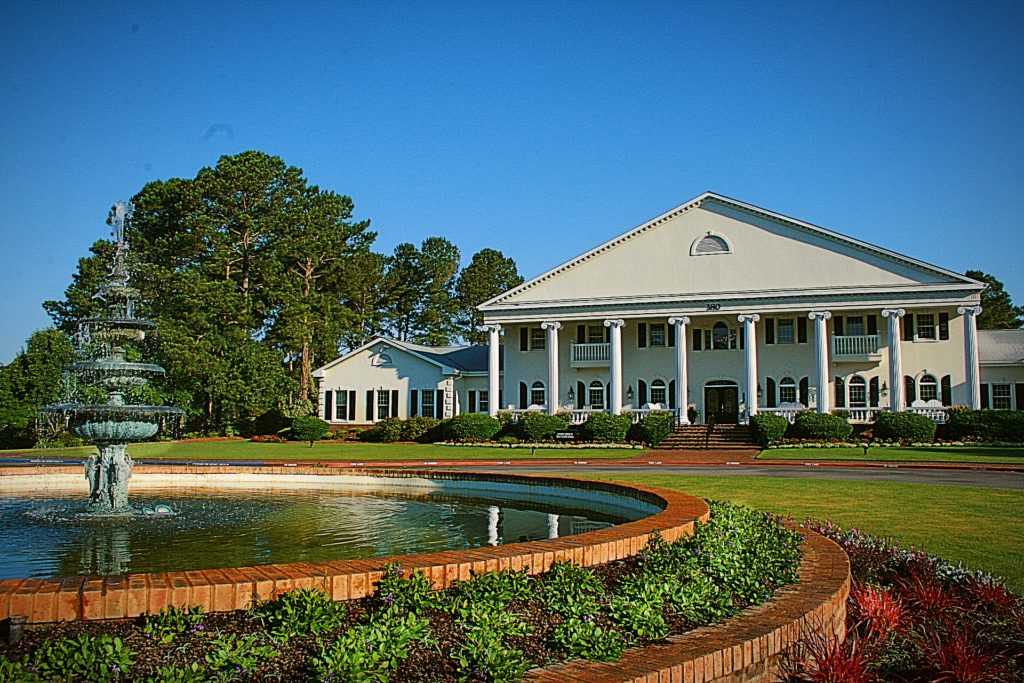 The state of North Carolina is in Phase 2.5 of a three-phase plan to resume business and social activities during the pandemic. At Brunswick Plantation, we are happy to announce that we are currently open for business and accepting villa rentals & tee times. Our beautiful golf courses are open and ready to be played!
We are devoted to protecting our guests as well as our employees, so we are closely monitoring each condo as well as any highly trafficked areas. The wellbeing of our guests and associates is of paramount importance.
Our New Cleaning Policies & Procedures
When guests check into a condo at Brunswick Plantation over the next few months, they will notice the number of additions to the company's regimen designed to set an even higher standard of cleanliness for the units.  Specific areas of focus include but are not limited to:
Surface Areas:

 In public spaces, we are requiring that surfaces are treated with strong disinfectants and that this cleaning is done with increased frequency. In rooms of guests, detailed practices have been put into place. All surfaces will be cleaned thoroughly and disinfected. We will be spending more time in each unit cleaning and sanitizing.

Guest Contact

: To help alleviate the risk of Covid-19 through person-to-person contact, we will be limiting the number of face-to-face interactions with guests and employees. We are also suggesting that our guests consider others around you in common areas and practice social distancing.

Food Safety:

At our restaurants, food handlers and supervisors are trained on safe food preparation and service practices.  The Plantations' food and beverage operations are required to conduct self-inspection using its food safety standard as guidelines, and compliance is validated by independent audits.
In response to changing marketplace conditions, Brunswick Plantation is committed to ensuring our guests experience flexibility during these challenging times.
For guests who have made previous reservations or are currently booking, we will change reservation dates within one year if guests can't come because of the virus at no cost.

The cancellation fee is $75, 15 days and more, inside of 15 days there is no refund.
We're Open For Business: The Carolina Coast Welcomes You
With North and South Carolina slowly opening back up, it is the perfect time to visit. The beaches are all now open to the public, as well as the Intracoastal Waterway. Boat landings, docks, and piers are open. All dine-in restaurants in South Carolina are cleared to reopen, however, they are still taking precautions. Each restaurant is allowing only 50% of their allowed occupancy in at a time. Each table will be at least 6 feet apart, and additional sanitizing and cleaning have been set in place. 
In North Carolina, phase 2.5 of three have opened and they are quickly moving to phase three. Phase three includes increased capacity at restaurants, bars, gyms, and barbershops. However, all golf courses and many retail stores are open for business.  Brunswick plantation is excited to welcome back all of our golfers and guests.
Specials & Deals For Your Getaway
At Brunswick Plantation, we know the last couple of months have been tough. So in spite of all of everything going on around the world we are offering 25% off all rentals through September 30th. This awesome deal is to show our guests that we missed them, we are happy they are back, and we are glad you are healthy!
We are excited to open back up and see all of our golfers and guests. We are working tirelessly to make sure we stay ahead of the virus.  We want you to be able to enjoy your getaway that is well deserved. We are looking forward to seeing you all at Brunswick Plantation